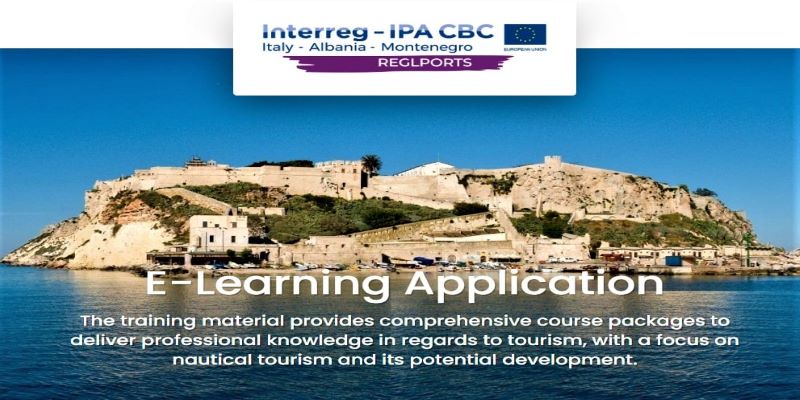 Overview
The REGLPORTS Project focuses on the development of a common model and plan for the enhancement of nautical tourism. In particular, the Project favors the development of Nautical Tourism in the small and medium-sized ports of the intervention area. It also aims to connect the selected ports with the hinterland, through alternative tourism activities, linked to natural and cultural assets, sports and recreational activities, archaeological sites and historical monuments, as well as gastronomy, religion and culture. The main result is to facilitate the management of smart and sustainable tourism, thus stimulating financial growth and reducing unemployment.
The E-Learning Platform is one of the tools produced during the REGLPORTS Project. 
It is also aimed to tourism professiionals which are located remotely in order to communicate them all the training material, suggestions and best practices of their professional field.
 The impact from the envisaged training process is expected to be positive in local and regional scale, as public will actively contribute to the implementation of REGLPORTS approach and acquire new skills that could potentially open new professional opportunities or evolve and upgrade their professional business.
The training material provides comprehensive course packages to deliver professional knowledge in regards to tourism, with a focus on nautical tourism and its potential development.
Our E-Learning Platform is up and running and loaded with the first training material. More to come.